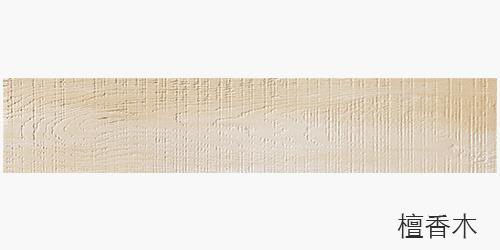 Add to Favorites
Share
Bamboo Flooring Look Flexi Modified Clay Wood Flooring
Payment

Origin

China Mainland

Minimum Order

1

Packing

Pieces
Product Detail



Bamboo Flooring Look Flexi Modified Clay Wood Flooring




Flexible modified clay wood texture tile for flooring, ceiling and wallpaper





MCM (modified soil) ecological materials, means that the inorganic soil without sintering, as the plastic can be arbitrary shape.

PHOMI the enterprises to adopt MCM (modified) soil ecological material has been successfully launched ecological, ecological split tiles, stone wall paper, wall and flooring products such as true and natural, flame retardant, breathe freely, not change color. From production to use, relative to the stone material, ceramic tile, saving energy and reducing consumption by more than 80%, 100% biodegradable, reducing tillage soil.

MCM Jagged Everest Wood Flooring is an environmentally friendly and pure replacement products of engineered wood flooring, vinyl flooring, laminate wood flooring, etc. Without any stain, wood is truly demonstrated, with its natural texture.




TechnicalParameters:

Brand Name:

PHOMI

Model:

Flexible Modified Clay Jagged Everest Wood Flooring

Size

900*180mm or customized

Thickness:

2.5mm-3mm

Color:

Grey, burnt mahogany, yellow, brown etc.,colors from natural soil.

Usage:

Indoor/outdoor floor, wall, countertop, vanity top, stair and so on

Component:

Modified Clay Material

Advantages:

It is thin and light, flexible and curvable, breathable, odorless & moisture resistant;
Class A fireproof, Self-cleaning & Stain-Resistant, Anti-slip,Temperature & Moisture Control;
Freeze-thaw Resistant,Durable,Water, Acid & Alkaline Resistant,Recyclable,Superb Expression.

Shipping Port:

Any port of China

Productivity:

2,400,000?/ month

Payments:

T/T, L/C, Western Union, etc.

Packing:

Luxurious Standard Exporting Package

Delivery Time:

Within 15-25 days,depends on customers' order quantity

Place of Origin:

Guangxi, China

Warranty :

10 Years warranty

Energy-saving:

Environment-friendly, Reduce 90% energy-wasting

Safe:

Light weight, thin, suitable for high-rises

Certificates:

CE, US Green Guard, Singapore Green Lable, ISO14001, ISO9001, etc.




Packing information:
Product Specification: 900×180×2.5 mm

Box Dimension: 920×570×80 mm

pcs/ box: 78

Kg/box: 55~60

?/box: 12.64




Application effect:

Jagged everest modified clay wood veneer used for stage flooring, modified clay wood floor is safe, non-toxic, anti-slip, good choice for children.



China
Favorites